About SMCCCD Study Abroad
Since 1986, the San Mateo County Community College District (SMCCCD) has provided study abroad opportunities to students at its three colleges — Cañada College, College of San Mateo, and Skyline College — via a semester-long program with the Northern California Study Abroad Consortium (NCSAC).
In 2015 SMCCCD Study Abroad was created under the leadership of Skyline College President Dr. Regina Stanback-Stroud, and with the support of Chancellor Ron Galatolo and Skyline College's late Dean of Global Learning Programs and Services, Richard Soyombo.
SMCCCD Study Abroad aims to serve the three colleges by providing affordable short-term study abroad opportunities and building a robust study abroad scholarship program to subsidize the costs associated with studying abroad for community college students. SMCCCD Study Abroad is housed at Skyline College and has a significant presence on Cañada College and College of San Mateo to encourage and make available study abroad opportunities across the three campuses of the District.
Generation Study Abroad Initiative at SMCCCD
Generation Study Abroad is a five-year initiative of the Institute of International Education (IIE) to help more students to gain international experience through study abroad programs. In May 2015, SMCCCD Study Abroad joined the Generation Study Abroad initiative and has pledged to send 500 students from the three colleges abroad by 2018. Under the new partnership, the SMCCCD Study Abroad will take concrete, action-oriented steps to expand opportunities for study abroad. Some of these opportunities include: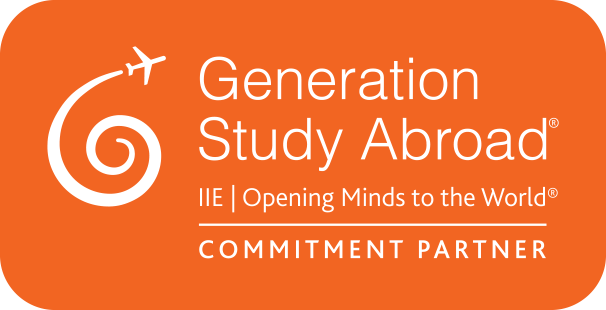 Offer faculty engagement workshops to provide more faculty-led study abroad programs
Offer study abroad scholarship sessions at the College of San Mateo, Cañada College and Skyline College
Launch a Community Travel Program to generate institutional scholarships for study abroad
About Generation Study Abroad
IIE launched Generation Study Abroad in 2014 in the belief that the number and proportion of today's students who graduate with an educational experience abroad is far too low. Currently, fewer than 10 percent of all U.S. college students study abroad at some point in their academic career, according to the Open Doors Report on International and Educational Exchange published by IIE with support from the U.S. Department of State's Bureau of Educational and Cultural Affairs. Generation Study Abroad aims to grow participation in study abroad so that the annual total reported will reach 600,000 by the end of the decade.
Generation Study Abroad will sustain an ongoing dialogue about the need for more students from all backgrounds and in all fields to gain international experience. This will include research to identify and break down barriers hindering students from studying abroad, communications to share strategies and best practices to increase study abroad, and fundraising to mobilize additional financial resources. IIE held a Summit on Generation Study Abroad in 2015 to engage stakeholders in higher education and all commitment partners.
About the Institute of International Education
The Institute of International Education is a world leader in the international exchange of people and ideas. An independent, not-for-profit organization founded in 1919, IIE has a network of 19 offices and affiliates worldwide and over 1,200 member institutions. IIE designs and implements programs of study and training for students, educators, young professionals and trainees from all sectors with funding from government agencies, foundations, and corporations. IIE also conducts policy research and program evaluations, and provides advising and counseling on international education and opportunities abroad.