For Faculty and Staff
This section is for staff and faculty at our three colleges — Cañada College, College of San Mateo, and Skyline College — and staff at the District office.
SMCCCD faculty and staff are integral components of our students' study abroad experiences. SMCCCD Study Abroad aims to make our study abroad efforts inclusive of faculty and staff across the District.
SMCCCD Faculty
Are you a faculty member thinking of teaching your course abroad?
Have an innovative idea to teach a STEM course internationally?
Would you like to add and lead an international service learning component to your course?
Are you interested in teaching in Europe for a semester with our consortium program?
SMCCCD faculty inspire students to think with a global perspective and can design their courses with a study abroad component working with SMCCCD Study Abroad. Download our handbook for faculty, The SMCCCD Faculty Guide to Teaching Your Course Abroad, for all the procedures, tips and guidance in submitting a successful course proposal for your global learning course. This guide includes procedures and applications for our semester long and short-term programs.
Attend one of our Teach Your Course Abroad workshops to hear from faculty who have taught their courses internationally and SMCCCD Study Abroad on submitting successful course proposals.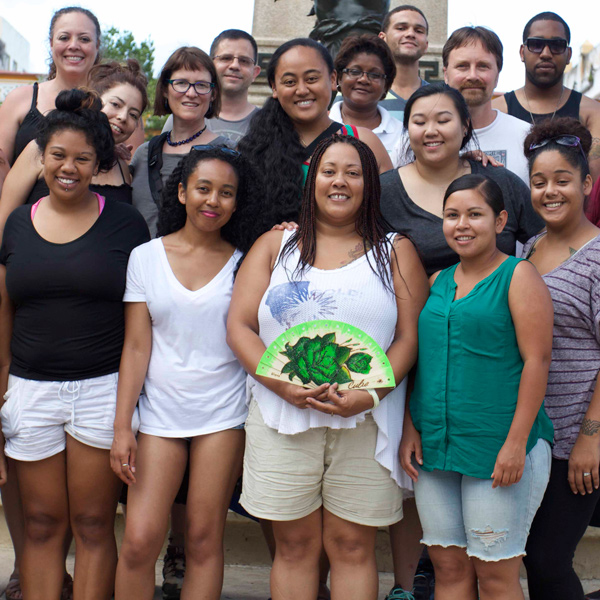 Semester Abroad Information
SMCCCD Staff
Are you a staff member who loves to travel and meet new people?
Have you travelled internationally and would like to share your knowledge with the San Mateo County Community?
Have you lead a group of adults for a field trip — locally or internationally?
SMCCCD staff can apply to serve as Travel Ambassadors for our Community Travel Program and build a sense of community with each educational tour cohort in the program.
Learn more about SMCCCD Study Abroad's Community Travel Program and apply to serve as a Travel Ambassadors for one of our educational tours worldwide. If selected, Travel Ambassadors' international air-travel, insurance and lodging costs, and some meals are covered. A mandatory Travel Ambassador Training is provided for all selected Travel Ambassadors in the Community Travel Program.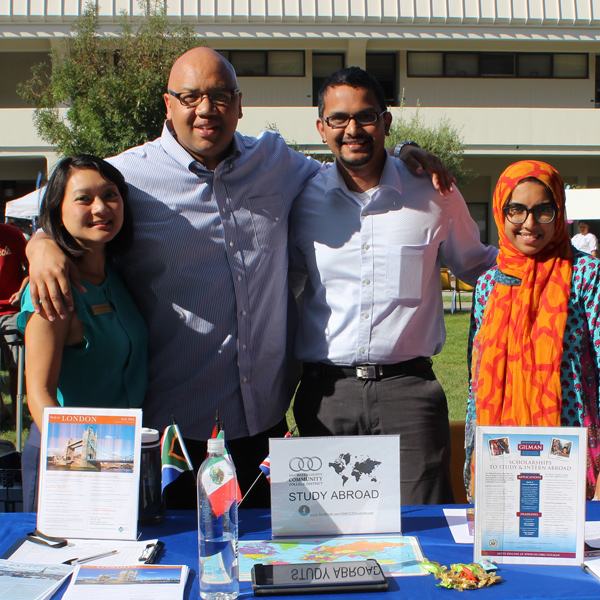 PROGRAM PROVIDERS
SMCCCD Study Abroad works with a number of program providers for our short-term programs and has an agreement with the American Institute for Foreign Study (AIFS) for our semester-long study abroad program.
Program providers offer a suite of services such as managing travel services, logistics, site visits and must meet our District requirements for professional liability coverage and insurance. Program providers must contact SMCCCD Study Abroad prior to contacting or starting a proposal with SMCCCD faculty. Download our service provider agreement to learn about the various requirements. Contact Zaid Ghori, Director of Special International Programs, for more information.