Your Team




Are your employees or team members performing at the level needed to achieve your goals? Do you have employees who lack the soft skills needed to achieve results in a way that builds team relationships and teamwork?
We can help you develop a high-performance workforce with customized training solutions that range from basic to highly specialized.
Our Mission


We exist to help you be more successful − to help your leaders be more effective and emotionally healthy, your teams to be more collaborative and professional, and your organization to be more strategic and intentional. We do all this by listening to you and your teams, by designing high quality, customized training solutions to meet the training and development needs of your organization, and by hiring outstanding trainers to deliver what you need, when and where you need it.

From corporations, government agencies, entrepreneurs to non-profits - we deliver personal and customized training just right for your organization.

Customized Solutions



We don't like to put square pegs in round holes.
Every organization has its own personality. We believe the fit is just as important as the solution. Our program specialists will work hard in developing a training solution just as unique as you.
One size does not fit all here.
Expert Training

You be an expert in your business, we'll be an expert in ours.
We don't manufacture devices or create the next mobile app. We leave that up to you. But when it comes to training, we're your expert. From the professionals we train internally to the employees we train at your place of business, we understand adult learning techniques and how to apply them to get the result you need. We know a lot about learning; we leave everything else up to you.

Professional Results
Every business has a goal they want to achieve.Training should be no different. Our training has clear outcomes for learners so they'll know the results before they start. We work with your organization to define, develop and design with the end in mind. So we make sure we deliver what you want; not just a training program but a solution to a business problem or efficiency.

Give us a call or send us an email today to let us know how we can help you achieve your goals!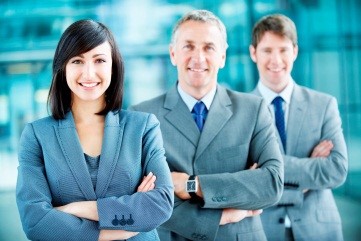 Working closely with SMCCCD's Community, Continuing and Corporate Education (CCCE) team, we developed a custom class designed to improve my management team's professional communication skills. Together with the CCCE team, led by Executive Director Jonathan Bissell and Professional Trainer Rae Ann Ianniello, we created and delivered a full-day Effective Communications workshop. The workshop drove home key concepts, provided active coaching, and leveraged creative reinforcement techniques that helped my staff internalize what they've learned. Exercises were built off real-life experiences that my team could easily relate-to. They were able to apply what they have learned immediately in their day to day interactions upon completion of the workshop. It's rare to see such improvements so quickly. Kudo's to the CCCE team!

Frederick Siy, Managing Director – Application Development and Support