Cañada College B1N Kinesiology and Wellness
Live Camera 1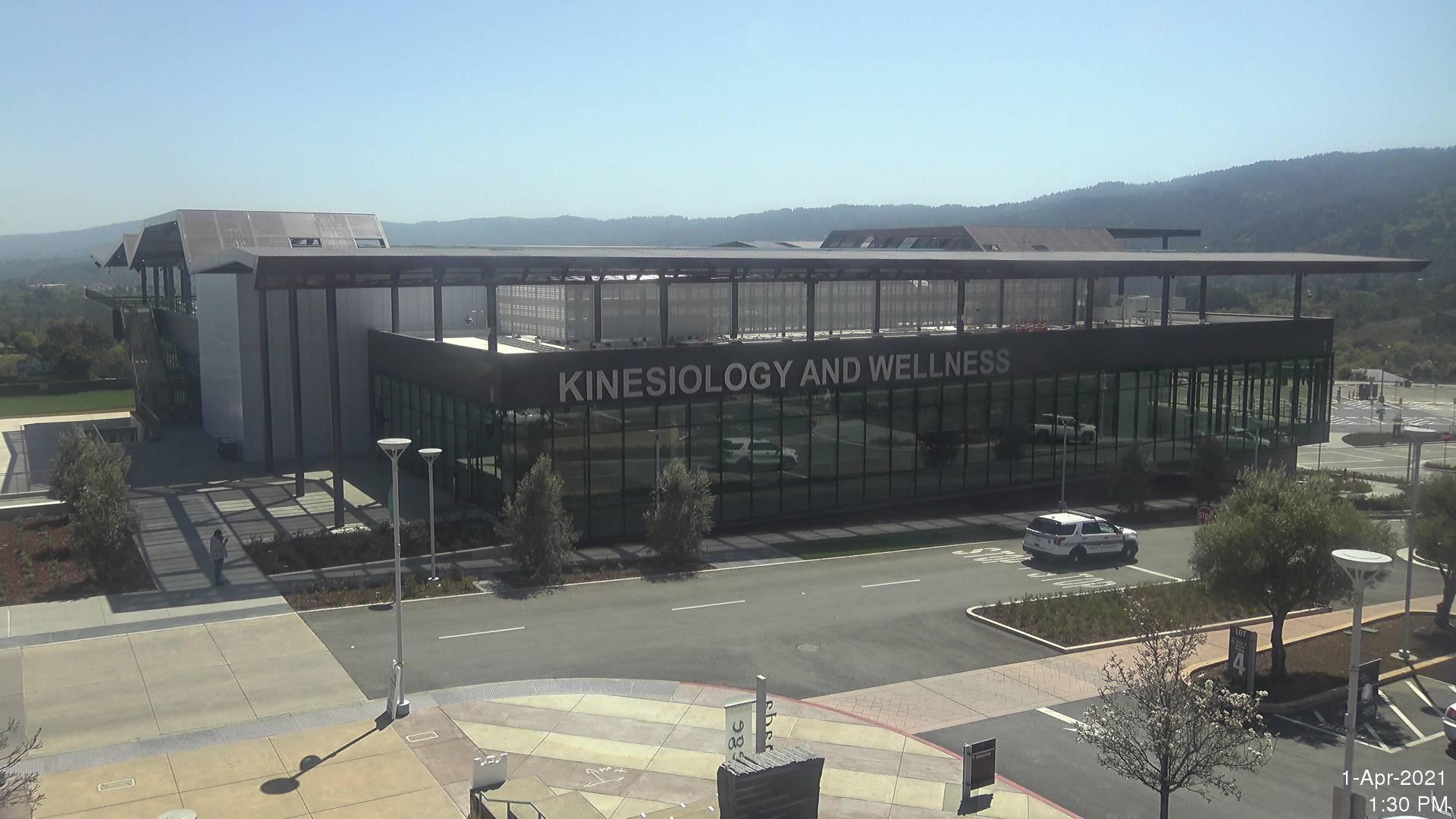 The Project consists of the demolition of an existing athletics building of approximately 41,000 SF, followed by the construction of a new 85,000 SF Kinesiology and Wellness building on the same site, and the transformation of the existing Parking Lot 4 to a new south squad landscaped plaza.

The new building will be the home of the Cañada College Physical Education Department. The new building will be a two story structure with rooftop activities and will house both academic and enterprise facilities, including classrooms for wellness activities, an extensive area for fitness equipment, a completion basketball gymnasium, lock and shower facilities, offices and auxiliary facilities. An instructional aquatics pool and a competition pool will be constructed on the flat part of the site to the east of the structure, complete with spectator areas and auxiliary buildings for associated support facilities and equipment.
Benefits
This project will provide a modern, architecturally dramatic, fully accessible facility for both students and the local community. Its central location on the Loop Road and adjacent to the Campus main entrance and main quad will make it one of the first structures that visitors to the college experience. It will serve as a memorable attraction to campus visitors.
The new instructional and competition swimming pools will fill a need for such facilities not currently being met in the area. There will be outdoor bleachers and auxiliary facilities needed for swim classes and meets. The classrooms will provide state-of-the-art settings for dance, Pilates, indoor cycling, and other fitness and wellness activities. The competition gym, furnished with retractable bleachers, will provide for volleyball and basketball classes as well as intercollegiate athletic events. Similar to the highly successful San Mateo Athletic Club at the College of San Mateo, the facility will provide for a public-membership enterprise fitness facility, with access to the pools, classrooms, and an extensive array of fitness and strength equipment.
Schedule
Award Design-Build contract: September 24, 2016
Design and Permitting: October 2016 – Mid June
Construction: Q1 2018 – Q4 2019
Occupancy: Q2 2020
Status
Demoliton of existing Building 1 complete. Construction of Increment 1 site work on-going
Contact Information
Campus Construction Manager
Linda Rizzoli
650-381-3571
rizzolil@smccd.edu

Architect/Engineer
ELS Architects as part of Design-Build Entity

General Contractor
Blach Construction as part of Design-Build Entity