Barcelona, Spain: Fall 2019
Barcelona is a culturally vibrant and cosmopolitan coastal Spanish city of 1.6 million people, and it is the capital of the autonomous community of Catalonia. It boasts a wide array of museums, theaters, and historic buildings, including modernist buildings designed by the famous Antoni Gaudí. Barcelona is home to an abundance of parks and gardens, a diverse and unique local cuisine, and a world-renowned nightlife. Imagine yourself in Barcelona, walking among some of the world's top architectural gems daily as you both live and study there.
Program Dates
Depart U.S.: September 7, 2019
Arrive Barcelona: September 8, 2019
Depart Barcelona: December 6, 2019
Arrive U.S.: December 6, 2019
Application Process
Ready to apply? Watch this six-minute video about how to complete the application.
Why Choose this Program?
Academics: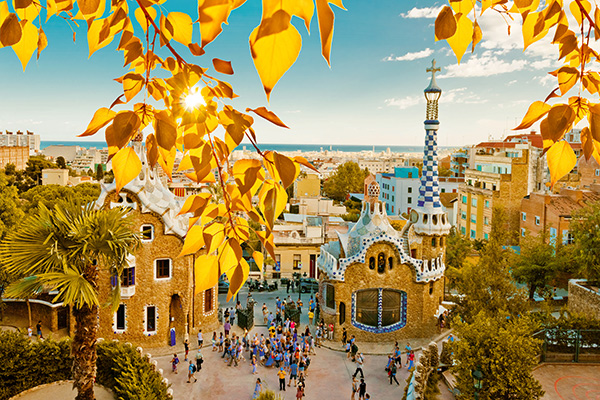 This program enables you to study abroad while making normal progress toward your degree objectives and earning fully transferable units in courses taught by community college faculty and guest lecturers. This program is offered in cooperation with the Contra Costa County, Los Rios County, San Mateo County and Sonoma County Community College Districts, and with the American Institute for Foreign Study (AIFS), which arranges transportation, living accommodations, and a wide range of student and instructional support services.
Units earned on your semester abroad will appear on your transcripts issued by the participating colleges.
Art and Culture:
Explore one of Barcelona's 60 parks
Visit the bountiful museums located all over the city
Jump into Atoni Gaudí's modernist fantasies by visiting his works such as Sagrada Família , Casa Vicens, Park Güell, Palau Güell, Casa Milà (La Pedrera), Casa Batlló, Crypt in Colonia Güell
Dive into Barcelona's Gothic District and get lost in another time completely while viewing gothic basilicas such as Santa Maria del Mar and Santa Maria del Pi.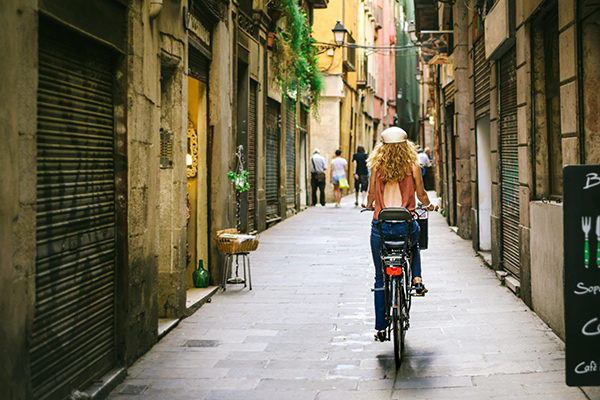 Program Eligibility
Students need not be currently enrolled at one of the sponsoring colleges in order to participate.
At the time of application to the program, you must satisfy the following program eligibility requirements:
Be 18 years of age or older
Have a cumulative GPA of 2.25 or higher
Have completed a minimum of 12 units of college level coursework by time of departure
Program Costs
The fee per person is $7,745 in a shared apartment (no meals included) or $8,495 in a shared homestay (breakfast included daily and dinner five nights per week). Fees are guaranteed not to change as a result of fluctuations in the dollar exchange rate.
The above fees exclude airfare, a $250 refundable damage deposit, optional medical insurance upgrade ($65) and optional personal effects coverage ($90), passport or visa fees if applicable, meals other than those listed, personal expenses, any California Community College tuition or administrative fees, textbooks, additional field trips or excursions required by the NCSAC faculty and anything not specified.
Financial Aid
If you are receiving financial aid and would like to apply this towards the Fall 2019 Semester Abroad Program in Barcelona, you MUST complete the 2019-2020 FAFSA at www.fafsa.gov (by May 2019) AND add the FAFSA school codes for all the community colleges involved in the consortium (SRJC -001287, ARC -001233, DVC -001190). A mandatory orientation will be required of all financial aid applicants with the Financial Aid Office at Skyline College for this program.
Scholarship Application Deadlines
SMCCCD Study Abroad offers a limited number of scholarships for students to study abroad. Visit our Financial Aid section to learn more about applying to these opportunities.
Important scholarship deadlines for the Fall Semester Abroad in Barcelona:
March 5, 2019: Gilman International Scholarship application due
June 2, 2019: SMCCCD Foundation and AIFS Scholarships application due
More Information or Questions?
For additional information or questions, please contact us at studyabroad@smccd.edu.
Like us on Facebook to get regular updates, learn more about the program, and connect with other students studying abroad all across the world.
Student Guide to Study Abroad
Interested in more reasons to study abroad? Download A Student Guide to Study Abroad eBook, made possible by SMCCCD Study Abroad's commitment to the Institute of International Education's Generation Study Abroad Initiative. You will be asked to fill out a one page survey so that Generation Study Abroad may learn more about student interests and potential obstacles to studying abroad.
Meet Your SMCCCD Faculty Teaching Abroad in Barcelona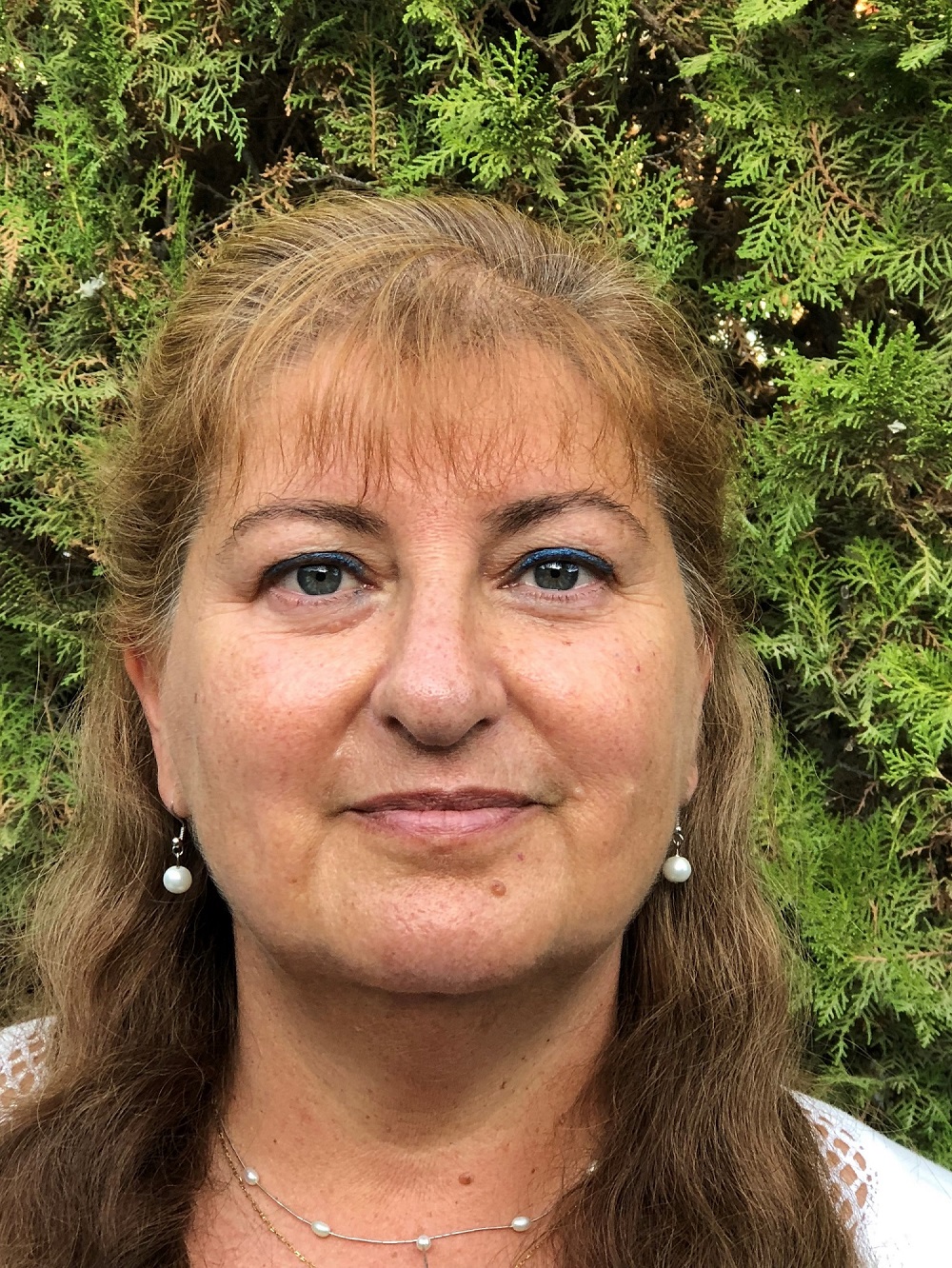 Monica was born in Argentina and she studied "abroad" twice in the United States. After obtaining a Masters degree in Engineering and a second one in Computer Science, she started teaching Spanish while working towards her Ph.D. in Linguistics. However, her love for languages started at an early age, and she continues to study languages today. She is fluent in Spanish, English and Portuguese, she can manage reasonably well in French, Italian and German, she took one semester of Japanese and one of Mandarin, and she is currently studying Catalan and Hebrew. In addition to her academic interest in languages, she is passionate about them because she loves to travel and learn about peoples and cultures. She likes to immerse herself in the local culture and participate in traditions and celebrations when traveling. So far she has been to over 40 countries and she is an expert at traveling on a shoestring.
She was the SMCCCD faculty selected to teach abroad in Fall 2012, the first time the program went to Barcelona, and she is thrilled to be leading our District´s program to Barcelona again in Fall 2019. From her participation in study abroad programs both as a student and as a teacher, she knows that a study abroad experience is a unique opportunity for learning and self-growth. In the courses she will be teaching in Barcelona, Spanish speakers will get to use their language on a daily basis and become fluent bilinguals, students at the intermediate level will improve their Spanish while watching and discussing Spanish movies specially selected to enhance the Life and Culture class experience, and all students will be able to put their detective skills to work when trying to decipher Spanish and Catalan, among other languages, in her Introduction to Linguistics course.