Florence, Italy
Applications for this program are now closed. Schedule an advising appointment at
smccd.edu/goabroad
to speak with a Study Abroad Advisor.
Florence is an exciting city in which to live and study. On an afternoon stroll through the streets of Florence, which is set amidst the golden hills of Tuscany, you can admire the architecture of Giotto and Baroque sculptures adorning the fountains of the city. You can linger in at the Uffizi Gallery with its vast collection of paintings and sculptures, and view the magnificent Santa Croce, where Galileo, Michelangelo, and Machiavelli are buried. Discuss art with Florentine painters in their studios and explore the bookshops near Via Cavour, and visit one of the most popular spots in Florence, the Ponte Vecchio, a 14th-century bridge spanning the River Arno.
View Info Session Recording
Program Dates
Depart U.S.: February 4, 2023
Arrive Florence: February 5, 2023
Break: March 18-26, 2023
Depart Florence: May 5, 2023
About this Program
This program enables you to study abroad while making normal progress toward your degree objectives and earning fully transferable units in courses taught by community college faculty and guest lecturers. The program is offered in cooperation with the Contra Costa County, Los Rios County, San Mateo County and Sonoma County Community College Districts, and with the American Institute for Foreign Study (AIFS), which arranges transportation, living accommodations, and a wide range of student and instructional support services.This program is part of the Northern California Study Abroad Consortium (NCSAC). Units earned in Florence will appear on your transcripts issued by the participating colleges.
Visit the NCSAC program page for a list of Frequently Asked Questions.

Program Deadlines
Friday, September 23, 2022: Priority Application Deadline
Friday, October 28, 2022: Application/Deposit Deadline (closing early due to capacity limits)
Friday, December 9, 2022: Final Payment Deadline
Program Eligibility
Students need not be currently enrolled at one of the sponsoring colleges in order to participate.
Program eligibility requirements:
Be 18 years of age or older.
Have a cumulative GPA of 2.25 or higher.
Have completed a minimum of 12 units of college level coursework.
Financial Aid
If you are receiving financial aid and would like to apply this towards the Spring 2023 Semester Abroad Program in Florence, you MUST complete the 2022-2023 FAFSA at studentaid.gov and work with the Financial Aid Office to complete all steps of the Financial Aid checklist.
Scholarships
SMCCCD Study Abroad offers a limited number of scholarships for students to study abroad. Visit our How to Pay section to learn more about applying to these opportunities.
Important deadlines for the Spring 2023 Semester Abroad in Florence:
Info Session Recording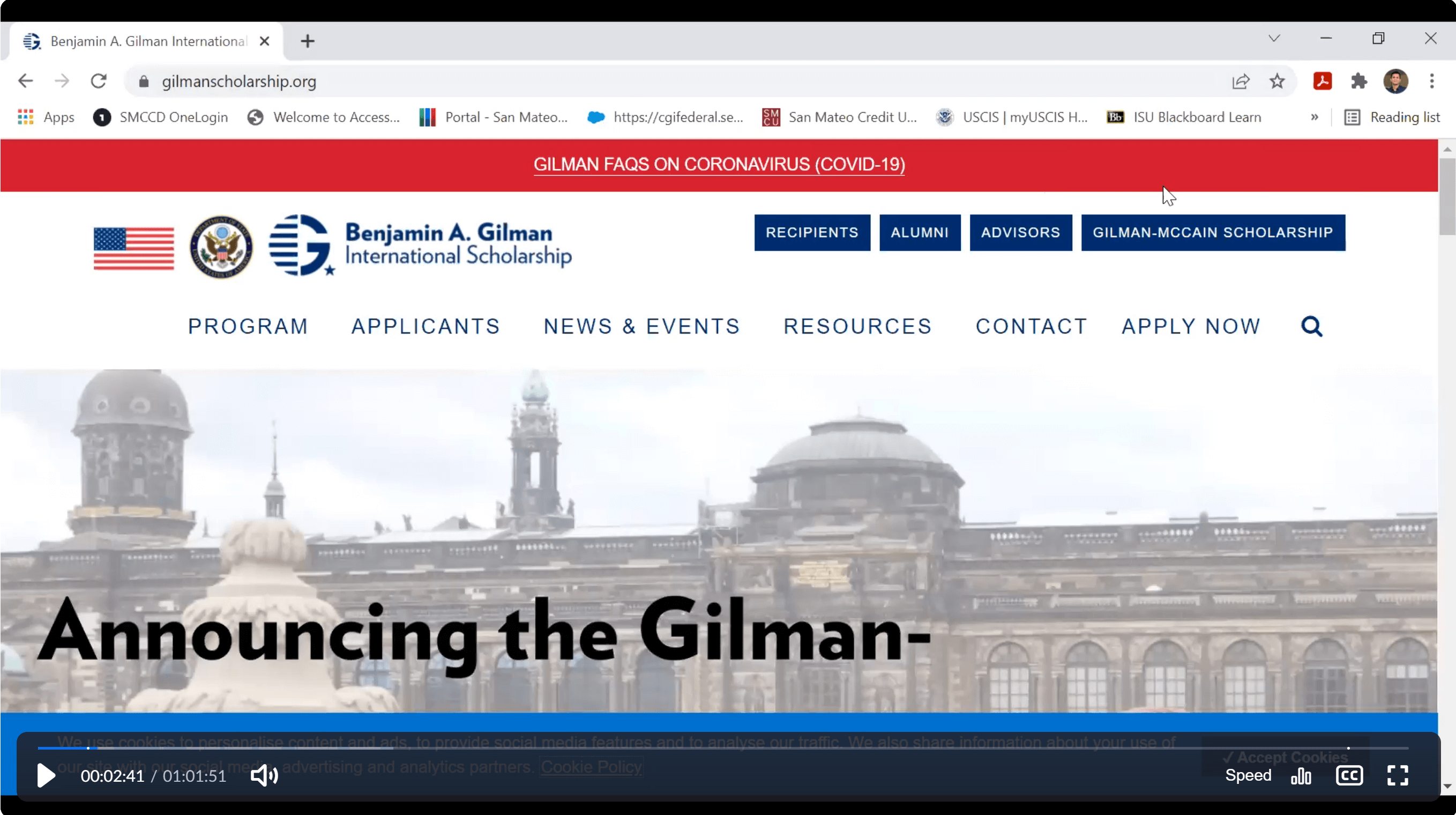 Use password sPg6950+ to view the recording
Program Costs
The fee per person is $7,995.
The above fee excludes airfare, passport or visa fees if applicable, meals other than those listed, personal expenses, any California Community College tuition or administrative fees, textbooks, additional field trips or excursions to those listed, anything not specified.
Budget Sheet
Refund Policy
If a student withdraws on or before Friday, November 11, 2022, they shall receive a refund of: All fees paid less a $150 processing fee.
If a student withdraws after Friday, November 11, 2022, but on or before Friday, December 9, 2022 they shall receive a refund of all fees paid less the $450 deposit and any non-refundable deposits paid by the student or by AIFS on the student's behalf.
If a student withdraws after Friday, December 9, 2022, there is no refund, and the total program fee is due.
If a student withdraws once the program has begun, there is no refund.
More Information or Questions?
For additional information or questions, please contact us at studyabroad@smccd.edu.
Follow us on Instagram @smcccd_study_abroad and like us on Facebook to get regular updates, learn more about the program, and connect with other students studying abroad all across the world.
Meet Your SMCCCD Faculty Teaching Abroad in Florence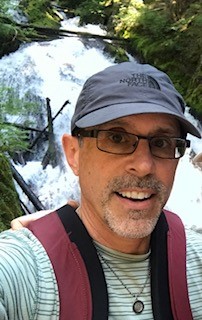 Paul Roscelli received his JD in Law from Santa Clara University, his AB in Economics from the University of California at Berkeley and his BA in Accounting from San Francisco State University. He has taught Introduction to Macroeconomics, Introduction to Microeconomics, Business Law, Financial Accounting and ESL content-based courses at Cañada College since 1990. Paul's academic interests run the gamut from game theory to the role of prices as signaling devices to confirmation bias to the various schools of macroeconomics (e.g. Keynesian, Austrian, Monetarist).
Over the years Paul has been advisor to several clubs such as: The One World Club, The Environmental Club, The Business Club and the Christian Club. Since 1998 Paul has served as the lead advisor to the Beta Zeta Nu (BZN) chapter of Phi Theta Kappa, the two-year honor society for community colleges. Paul has been blessed to have had numerous award-winning chapters. In recent years BZN been recognized as the outstanding chapter in California while also being ranked 4th out of 1300 chapters internationally. Paul currently is a teaching faculty in Cañada's Honors Transfer Program and has had several students present at the Bay Area Honors Consortium that happens at UC Berkeley and Stanford each year.
Travel is a way Paul collects examples for his courses. To that end Paul has travelled across Europe as well as much of Egypt, Cyprus and Lebanon, and has also studied marble factories in Muscat Oman and the tourist industries in Costa Rica.