London, England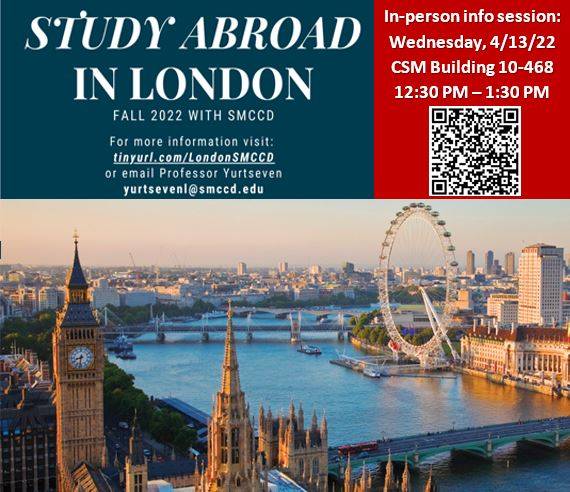 An exciting and easily maneuverable European city, London is a major financial, political and cultural capital that boasts of rich museums, libraries, famous theaters, concert halls and historic buildings. The capital of England and the most populous city in the United Kingdom with its population of seven million, it is home to more parks and gardens than any other capital in the world. Imagine yourself in London, experiencing the British life and culture on a daily basis, and taking "the tube" (local subway system) to your classes near Imperial College.
Program Dates
Depart U.S.: Sept 8, 2022
Arrive London: Sept 9, 2022
Mid Semester Break: Oct 24-30, 2022
Depart London: Dec 9, 2022
About this Program
This program enables you to study abroad while making normal progress toward your degree objectives and earning fully transferable units in courses taught by community college faculty and guest lecturers. The London program is offered in cooperation with the Contra Costa County, Los Rios County, San Mateo County and Sonoma County Community College Districts, and with the American Institute for Foreign Study (AIFS), which arranges transportation, living accommodations, and a wide range of student and instructional support services.This program is part of the Northern California Study Abroad Consortium (NCSAC). Units earned in London will appear on your transcripts issued by the participating colleges.
Visit the NCSAC program page for a list of Frequently Asked Questions.
Program Deadlines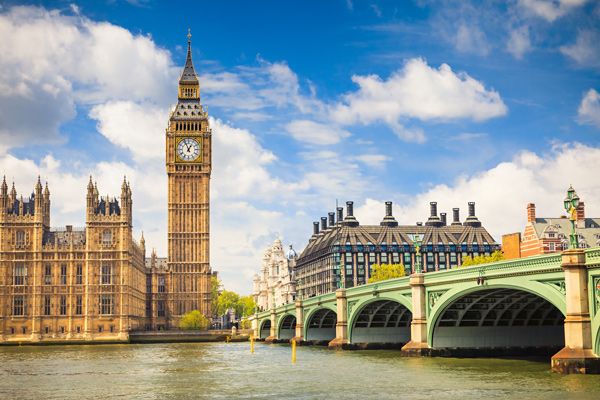 April 15, 2022: Priority Application Deadline
June 15, 2022: Application Deadline
July 15, 2022: Final Payment Deadline
Program Eligibility
Students need not be currently enrolled at one of the sponsoring colleges in order to participate.
Program eligibility requirements:
Be 18 years of age or older.
Have a cumulative GPA of 2.25 or higher.
Have completed a minimum of 12 units of college level coursework.
Financial Aid
If you are receiving financial aid and would like to apply this towards the Fall 2022 Semester Abroad Program in London, you MUST complete the 2022-2023 FAFSA via studentaid.gov and work with the Financial Aid Office to complete all steps of the Financial Aid checklist.
Scholarships
SMCCCD Study Abroad offers a limited number of scholarships for students to study abroad. Visit our Financial Aid section to learn more about applying to these opportunities.
Important deadlines for the Fall 2022 Semester Abroad in London:
Tuesday, October 5, 2021 and Tuesday, March 1, 2022: Gilman International Scholarship application due
June 1, 2022: SMCCCD Study Abroad Scholarship application due
Info Session Recording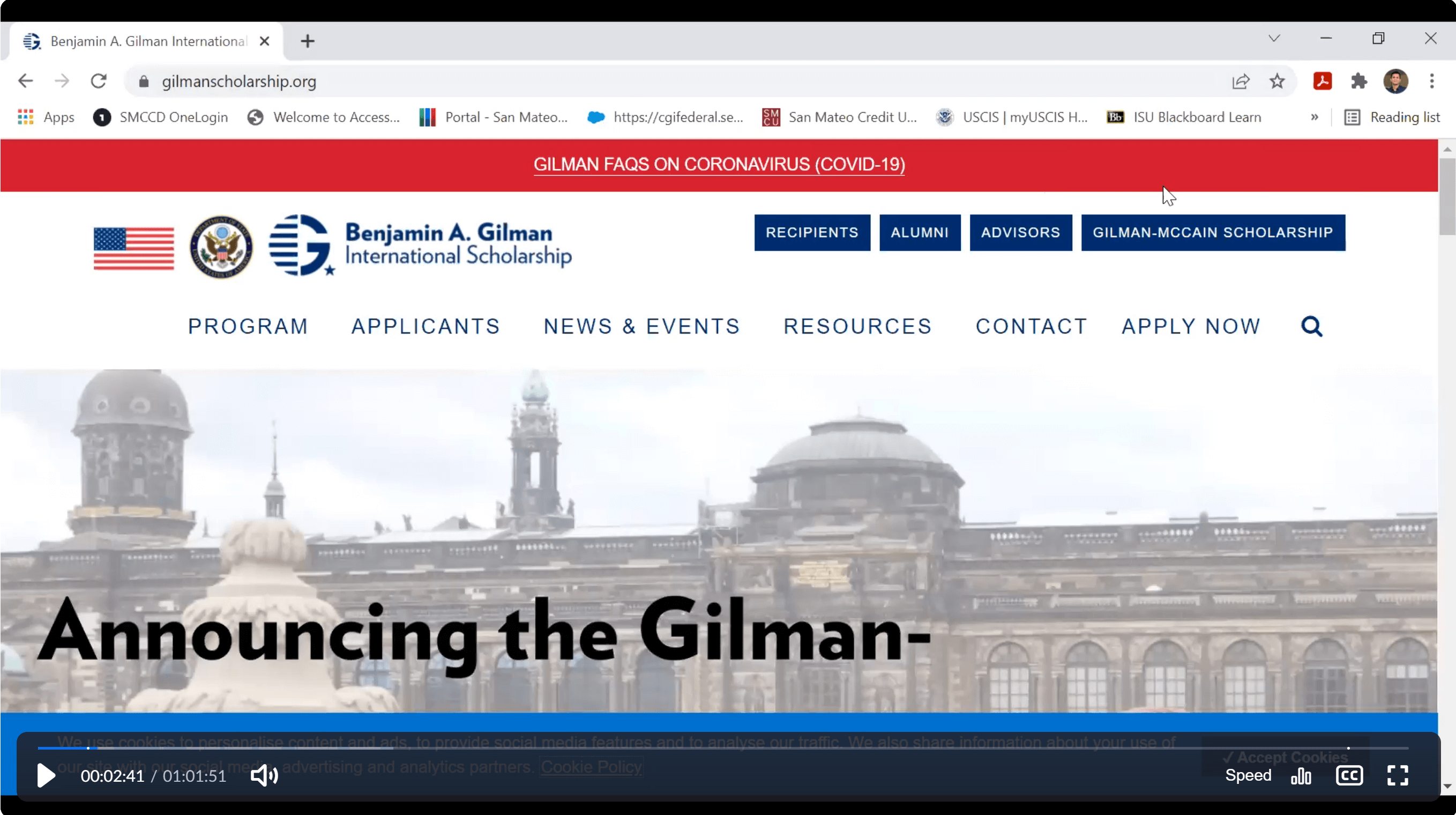 Use password sPg6950+ to view the recording
Program Costs
The fee per person is $10,195 in a self-catered apartment.
The above fee excludes airfare, passport or visa fees if applicable, meals other than those listed, personal expenses, any California Community College tuition or administrative fees, textbooks, additional field trips or excursions to those listed, anything not specified.
Refund Policy
If a student withdraws on or before Wednesday, June 15, 2022, they shall receive a refund of: All fees paid less a $150 processing fee.
If a student withdraws after Wednesday, June 15, 2022, but on or before Friday, July 15, 2022 they shall receive a refund of all fees paid less the $450 deposit and any non-refundable deposits paid by the student or by AIFS on the student's behalf.
If a student withdraws after Friday, July 15, 2022, there is no refund, and the total program fee is due.
If a student withdraws once the program has begun, there is no refund.
More Information or Questions?
For additional information or questions, please contact us at studyabroad@smccd.edu.
Follow us on Instagram @smcccd_study_abroad and @studyinlondonfall22 and like us on Facebook to get regular updates, learn more about the program, and connect with other students studying abroad all across the world.
Meet Your SMCCCD Faculty Teaching Abroad in London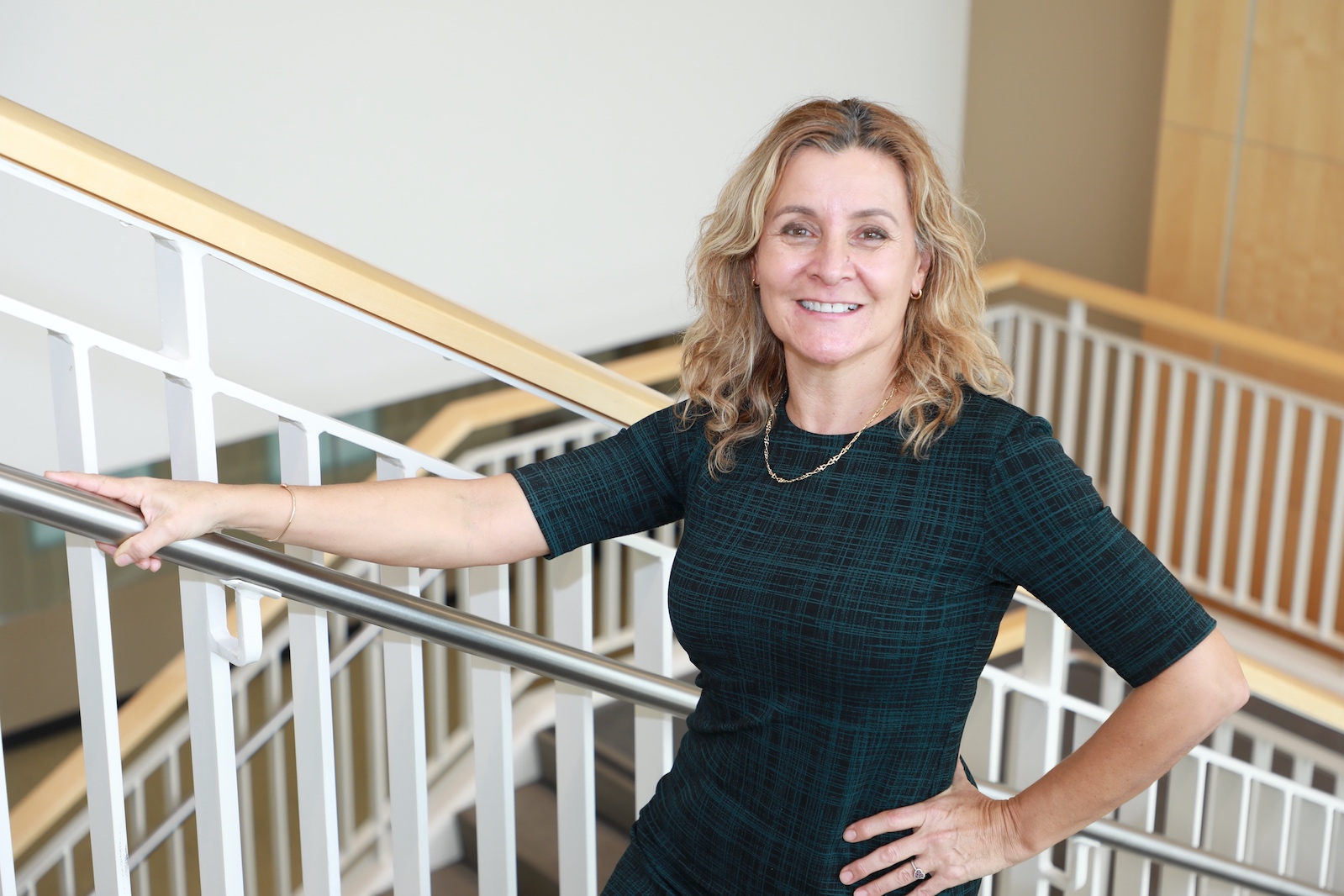 Lale Yurtseven is a full-time Business Professor at College of San Mateo. She is Turkish and grew up in Germany. Lale is multi-lingual, speaking English, German, and Turkish. She came to the United States as an international student and has first handedly experienced living in a different country as a student. Lale earned an M.B.A. in International Management and a B.A. in International Relations from the Monterey Institute of International Studies in Monterey, California. After completing her education, she has worked in industries such as telecommunications, music and software before she started her teaching career as an adjunct professor of business at De Anza College. She has been a fulltime Professor of Business at the San Mateo Community College District since 2014. Throughout her teaching career, she established and advised student business clubs and managed entrepreneurship centers. She also mentored students in their entrepreneurial and international careers. Lale created the International Business program at College of San Mateo. In her leisure time, Lale is very active and likes to swim, run, hike and travel. She has traveled to may European cities including Istanbul, Paris and London.