Virtual Internships in Costa Rica, England, and Italy
The application for the Spring 2021 Global Virtual Internship Program has closed. To apply for future programs, please visit our Virtual Programs page.
Enhance your skills and gain practical, online work experience in an international setting. The virtual internship is a great way to earn academic credit, hone your skills and acquire valuable work experience without going anywhere! Learn cross-cultural communication, time management, digital literacy and adaptability and become part of an international team where you can make a real impact on a local business abroad. By expanding your global skillsets, you will gain a substantial advantage in a competitive job market, and networking with a variety of people will give you maturity and confidence for your future workplace.
Your exact internship is determined through a one-on-one placement process with AIFS. Students may be matched with companies ranging from an animation studio, a web communications agency, a career consultant company, NGO's, and more.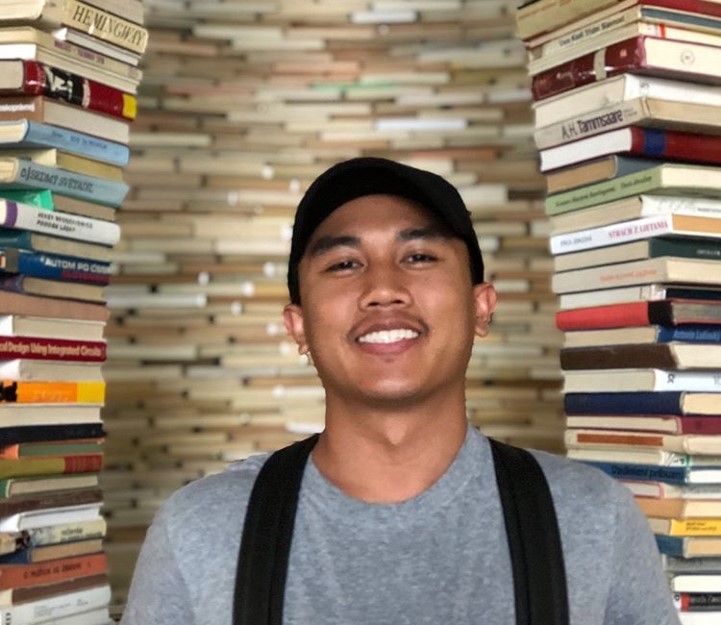 Apply
Deadline extended! Final Application Deadline: Friday, November 13, 2020
Timeline
Internship Begins: February 1, 2021
Internship Ends: April 30, 2021
Please review the full program timeline below
Financial Aid & Scholarships
Yes, you can afford it! You may be eligible for a scholarship or to use your financial aid.
SMCCCD students: Apply for the SMCCCD Study Abroad Scholarship! Deadline: Friday, November 13, 2020
Course Information
Skyline College, COOP 671 – General Cooperative Education for Virtual Internship
Transferable to CSU
Students focus on career awareness and the development of desirable employment habits, skills and attitudes. Each student must establish measurable learning objectives appropriate for his/her job.
Program Eligibility
At the time of application to the program, you must satisfy the following program eligibility requirements:
Be 18 years of age or older
Have a cumulative GPA of 2.25 or higher (please note that certain majors may require a higher GPA; please inquire during your advising appointment)
Have completed a minimum of 12 units of college level coursework prior to program
Technology Requirements
In order to complete a virtual internship, you will need regular access to a computer/laptop and reliable internet at various times of the day and/or evening, as you will be working with companies based in different time zones. Please let us know if you will need assistance in obtaining the required technology.
Program Fees
The AIFS program fee covers the following program components: An online orientation meeting with AIFS staff; a virtual internship for a total of 180 hours with an organization in Italy; support and guidance for the duration of the internship through weekly, virtual check-ins with your AIFS internship coordinator. In addition to the AIFS program fee, participants will pay tuition to SMCCCD for the 3-unit course that accompanies the virtual internship program.
Scholarships are available.
Domestic Students
International Students

Program Fee (paid to AIFS)*

*Based on enrollment of 10 or more students.

$600
$600
SMCCCD Tuition
$138
$846
Refund Policy
If a student withdraws:
On or before Friday, November 6, 2020: student receives a refund of all fees paid less a $150 processing fee and any non-refundable deposits paid by the student or by AIFS on the student's behalf.
After Friday, November 6, 2020, but on or before Friday, December 4, 2020: student receives a refund of all fees paid less a $150 processing fee and any non-refundable deposits paid by the student or by AIFS on the student's behalf.
After Friday, December 4, 2020: No refund, and the total program fee is due.
Once the program has begun: *No refund, except for recoverable costs.
*Payment has to be made in advance for many program components. In the event of cancellation after the course has begun AIFS will endeavor to obtain refunds from suppliers and pass any recovered costs on to the student.
Please note that any student who is academically withdrawn by their home institution after their application has been processed by AIFS is subject to the standard refund policy.
If AIFS cannot find an internship placement for a student then a full refund will be given. If AIFS finds an internship placement for a student but the student decides they do not want to participate then the standard refund policy applies.