Florence: Introduction to Italian Fashion
Learn about Italian fashion in the beautiful city of Florence, Italy during this 2-week summer program. This renaissance city is located in magnificent Tuscany, which is noted for its historical monuments. Besides learning about Italian fashion, you will want to see these wonderful sites in addition to enjoying delicious Italian cuisine. Florence is the perfect place to study the work of designers such as Ferragamo, Gucci, and Roberto Capucci as you visit museums and boutiques.
Program Dates
Required Class in the USA:
TBD
Depart USA: Saturday, June 1, 2019

Arrive Florence: Sunday, June 2, 2019

Depart Florence: Saturday, June 15, 2019

Program is Full. Applications are no longer being accepted for Summer 2019.
Why Choose this Program?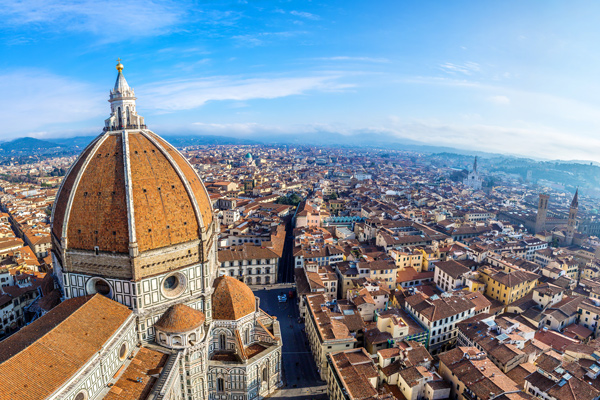 This program enables you to study abroad while making normal progress toward your degree objectives. You will enjoy seeing Roberto Cavalli's atelier, and when you visit the textile capital of Prato, you will learn about the quality of Italian fabrics and why they are so popular throughout the world. The artisan neighborhoods and the districts of small manufacturing are unique to Florence. You will understand why this infrastructure of the "clothing system" has developed so efficiently. After this class, you will realize the global impact for the Italian apparel industry today and changes occurring within that industry.
Units earned in Florence will appear on your transcripts issued by Cañada College. These units are not transferable to the CSU or UC system.
Program Eligibility
At the time of application to the program, you must satisfy the following program eligibility requirements:
Be 18 years of age or older.
Complete registration at Cañada College.
Complete an interview with the Professor of the course.
How to Apply
Complete the online application through the American Institute for Foreign Study (AIFS).
Program Costs
Program fee: $3,025. Fees are guaranteed not to change as a result of fluctuations in the dollar exchange rate.
This fee does not include: airfare, a $125 refundable damage deposit, optional insurance upgrades, passport or visa fees if applicable, meals other than those listed, personal expenses, any Cañada College tuition or administrative fees, textbooks, additional field trips or excursions required by the Cañada College faculty and anything not specified.
Tuition for 3-units at Cañada College (domestic students): $138

(If you are a non-resident or international student, refer

here

for tuition costs)
Program Deadlines
Friday, February 22, 2019: Deadline to Apply
March 8, 2019: Enrollment Deposit Due: $450
April 5, 2019: Balance of Fees Due
Dates TBC: Mandatory pre-departure orientations
More Information or Questions?
Ronda Chaney
Fashion Design | Cañada College
Email:
chaney@smccd.edu
Phone: 650-306-3370
Kathryn Kohut
International Program Manager | Cañada College
Email:
kohutk@smccd.edu
Phone: 650-306-3487
Meet Professor Ronda Chaney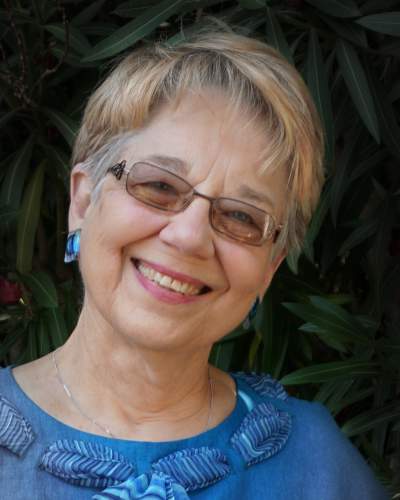 Ronda Chaney will be returning to Italy this summer for the fourth year in a row. She and her assistant, Kathleen Lorist have fallen in love with the area where the AIFS classes are held in Florence and surrounding towns. Visiting the new Armani Museum in Milan is one of Ronda's favorite field trips during this two- week class on Italian Fashion. It has been her pleasure to get to know the Italian professionals who are excellent guest speakers for the class. In years past, Ronda has been to England, Scotland, and Turkey with American Institute for Foreign Study groups. She enjoys travel and is a high energy person.
She has been a professor in the Fashion Design and Merchandising Department at Cañada College for many years and has been the coordinator of the program since 1991. During this period, the Fashion Program has grown to include thirty-six different courses in design, merchandising and theater costuming. Students can complete degrees and certificates in each of these areas of fashion.
Ronda's enthusiasm for fashion has inspired many students to express their own unique creativity. She is co-author of the book, Make It Your Own and has written for various other publications, including Sewing Update, Serger Update, Sew News, FIT Review, and Singer Sewing Books. She has appeared on the nationally syndicated television program, America Sews. Ronda is known throughout the United States for giving inspiring lectures and has presented at many national conferences for professional organizations. She designs and sews most of her own personal wardrobe.