Here are three options to help you find or recover your student Username for the mySMCCD Portal.
Note: If you are faculty or staff, your username is the first part of district email address (without @smccd.edu) and password is the same password to login to your email. To reset your password, please contact your dean or IT Help Center to reset your password.
Option 1: Find Username in Welcome Letter
You can find your username in the Welcome letter sent from your college to your personal email address that you used for your college application. The Welcome letter includes your Username and Student ID (for example: G12345678).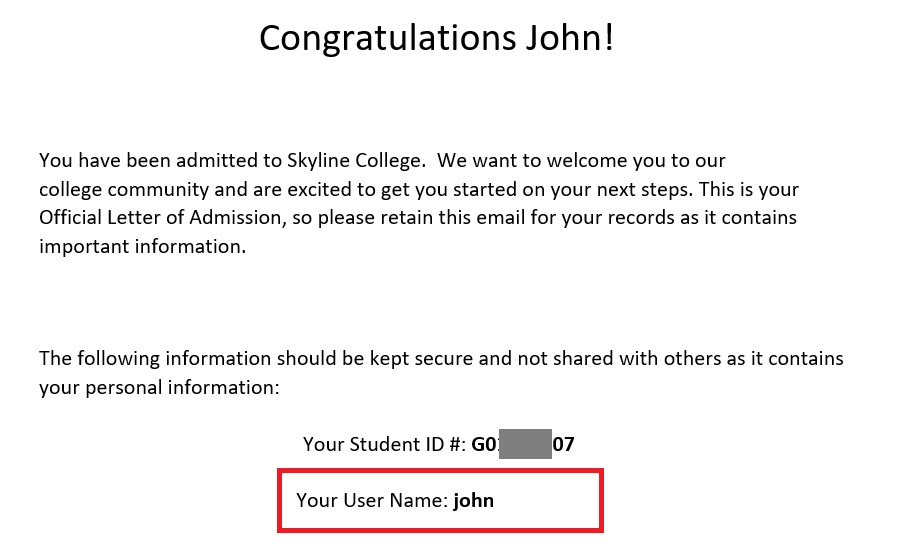 Option 2: Lookup Username with Gnumber or personal email address and DOB
If you cannot find the Welcome letter, you can look up your Username with Forgot Username lookup. You will need to provide your personal email or Student ID and your date of birth.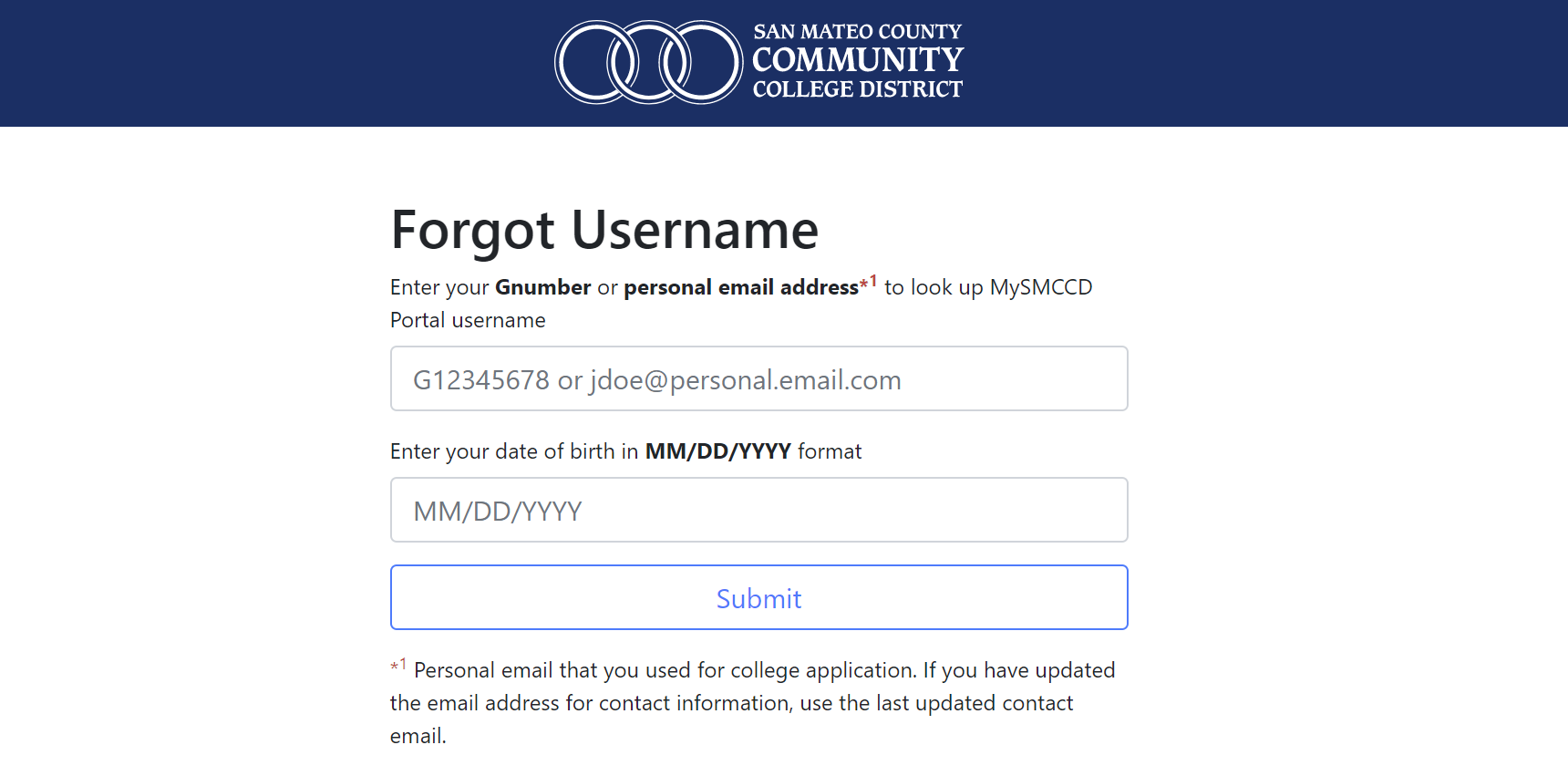 Option 3: Contact mySMCCD Portal Login Support
If you could not find your username using Forgot Username Lookup, contact mySMCCD Portal Login Support for further assistance.
Option 4: Contact Admissions and Records Office
If any of the options above works for you, please contact the Admissions and Records Office at your college to find out your Student ID and Username.
Please note that students must present a valid photo ID at the Admissions and Records office.