How to Log in to WebSMART
WebSMART login uses mySMCCD Portal to authenticate your account. Therefore, logging into WebSMART is the same as logging into mySMCCD Portal with the same credentials.
There are two ways to reach to WebSMART.
Way #1: Choosing WebSMART icon in mySMCCD Portal after login
Note: If you do not see the WebSMART icon in the Frequents tab, check in the mySMCCD: All Portal Apps tab.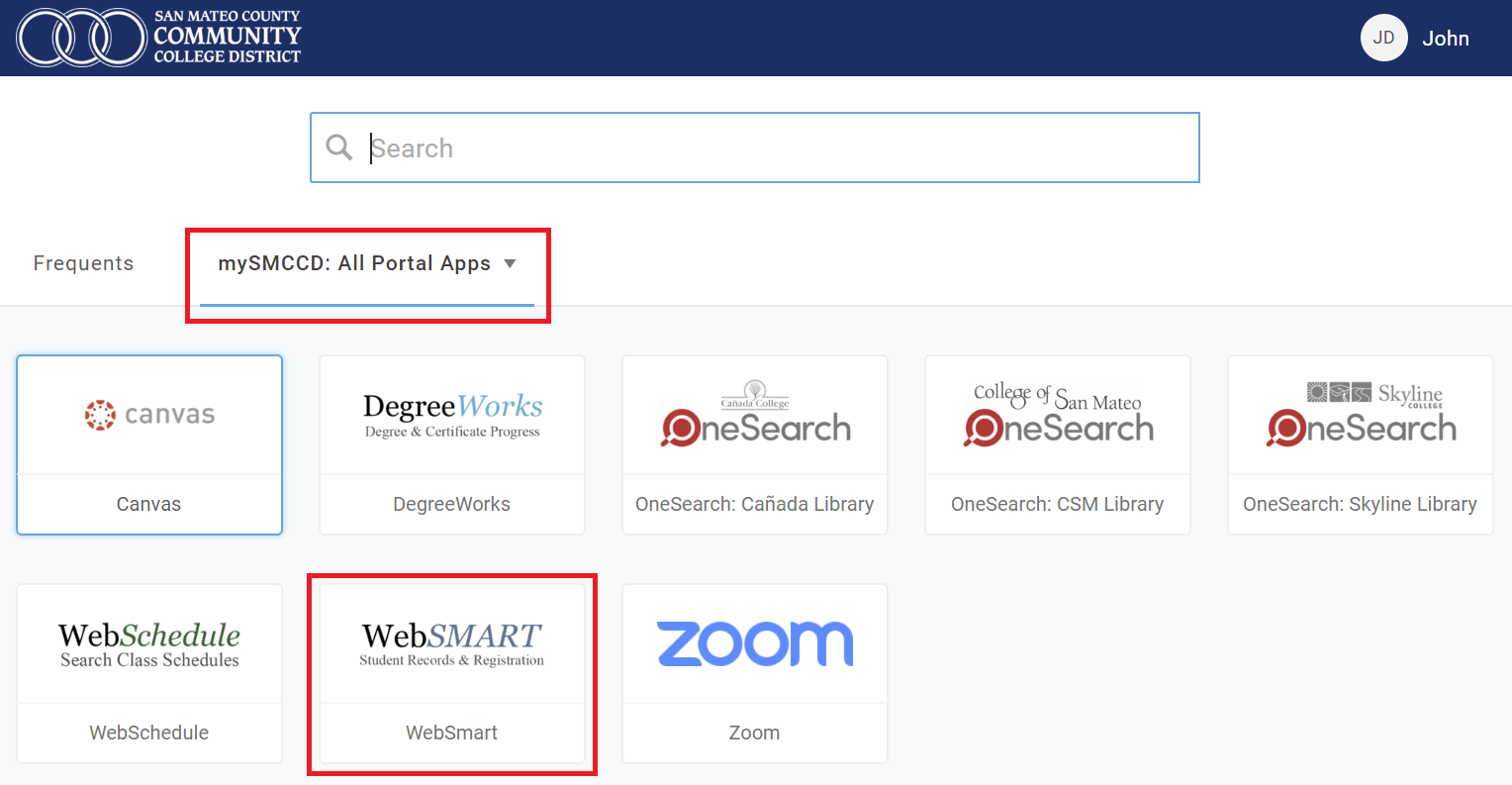 Way #2: Direct WebSMART Login button from WebSMART page