Be sure to register quickly before classes fill up, and don't forget to take advantage of our
Early Bird Special through April 1, 2019! Announcing BAPA Plus!

Dates and Full & Half-Day Options
Session Dates Sessions 1, 2 and 3 will each run for 2 weeks:
Session 1

*

(10 days) is from 6/17 to 6/28
Session 2 (9 days) is from 7/1 to 7/12* (*closed 7/4)
Session 3 (10 days) is from 7/15 to 7/26
Full & Half-Day Options Each 2-week session includes full and half-day (AM or PM) registration options:
Full day: 8:20 AM – 4:50 PM (periods 1 – 8)
Half day AM: 8:20 AM – 12:10 PM (periods 1 – 4)
Half day PM: 1:00 PM – 4:50 PM (periods 5 – 8)
You must select classes for all 4 periods (for half day registration) or all 8 periods (for full day registration) to complete your child's registration.
*Due to the late end date for San Mateo – Foster City schools, students coming from these schools will be eligible for a one-time, one-week prorated discount that will allow them to attend the second week of Session 1. Private School students with proof of late school end dates are also eligible. This prorating is applied manually, so please call our staff at 650-574-6149 when you are ready to register.
Note: Prorating applies only to Session 1 and only to students coming from these schools. It does not apply to any other situations.
3 Easy Steps to Register!
Please read these steps below before completing registration in our registration site.
Decide which two-week sessions (1, 2 or 3) you wish to attend. To register for multiple sessions, see #3 below. Parents, be sure to register for classes using your child's name, not yours.
Select your classes for each period within the two-week session. For Full Day select classes for periods 1 – 8. For Half Day select classes for periods 1 – 4 OR periods 5 – 8. Important Note: Complete registrations include 4 periods (for Half Day) or 8 periods (for Full Day). If you select fewer than 4 or 8 periods we will contact you to complete your child's registration. If needed, select Extended Care for each two-week session.

During the Early Bird period, Early Bird discounts will automatically be applied when you check out. You do not need to enter any codes during the checkout process.

To register for more than one two-week session, stay in the registration site and keep your cart open. Then click on "BAPA SUMMER CAMP" on the left-side of the page. Now select the next session (Session 1, Session 2, or Session 3) from the links provided. To add an additional session repeat this process. When you have finished adding all desired sessions, please complete your checkout using VISA or Mastercard.
BAPA Daily Schedule (view PDF 2019 Daily Schedule )
Session 1 - Registration is closed.


Session 2 - Registration closes June 26 at 11:00 PM.


Session 3 - Registration opens July 10 at 11:00 PM.


IMPORTANT NOTE TO ALL REGISTRANTS:
BAPA drop-in Orientations will be held on June 4 and June 6.
Students with last names

A through L

should attend on

Tuesday, June 4 between 5:30 and 8:30 PM

(Building 5, Room 352-354)

.





Students with last names

M through Z

should attend on

Thursday,

June 6

between 5:30 and 8:30 PM

(Building 5, Room 352-354)

.
Notes regarding the drop-in Orientations:
Both orientations are drop-in so you do not need to stay the entire time. Please just come at any time between the start and end time.
We will be distributing your child's camp t-shirts (each child gets a maximum of 2) to wear every day to camp. We will also be distributing a parent handbook with explicit instructions on pick up and drop off of your child and other information to ensure that your child has the best possible experience at our camp! Our staff members will be on hand to greet you and answer any and all questions that you might have.
You are not required to bring your child with you; however, many parents find it helpful so that they can ensure a correct fit for the tshirts and so they can show their child(ren) around campus so they know what to expect when they attend camp.

The drop-in orientations are not registration sessions. If you would like to register your child please register online or call our office during daytime hours. Visit https://smccd.edu/bapa/ or call 650-574-6149 to register.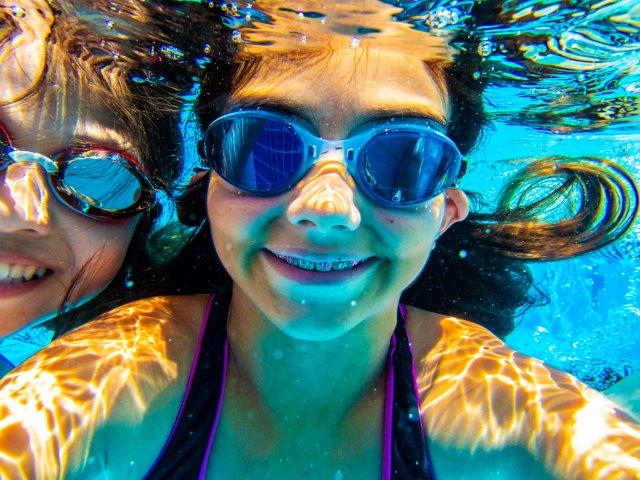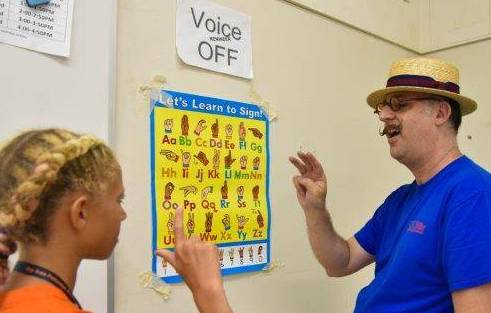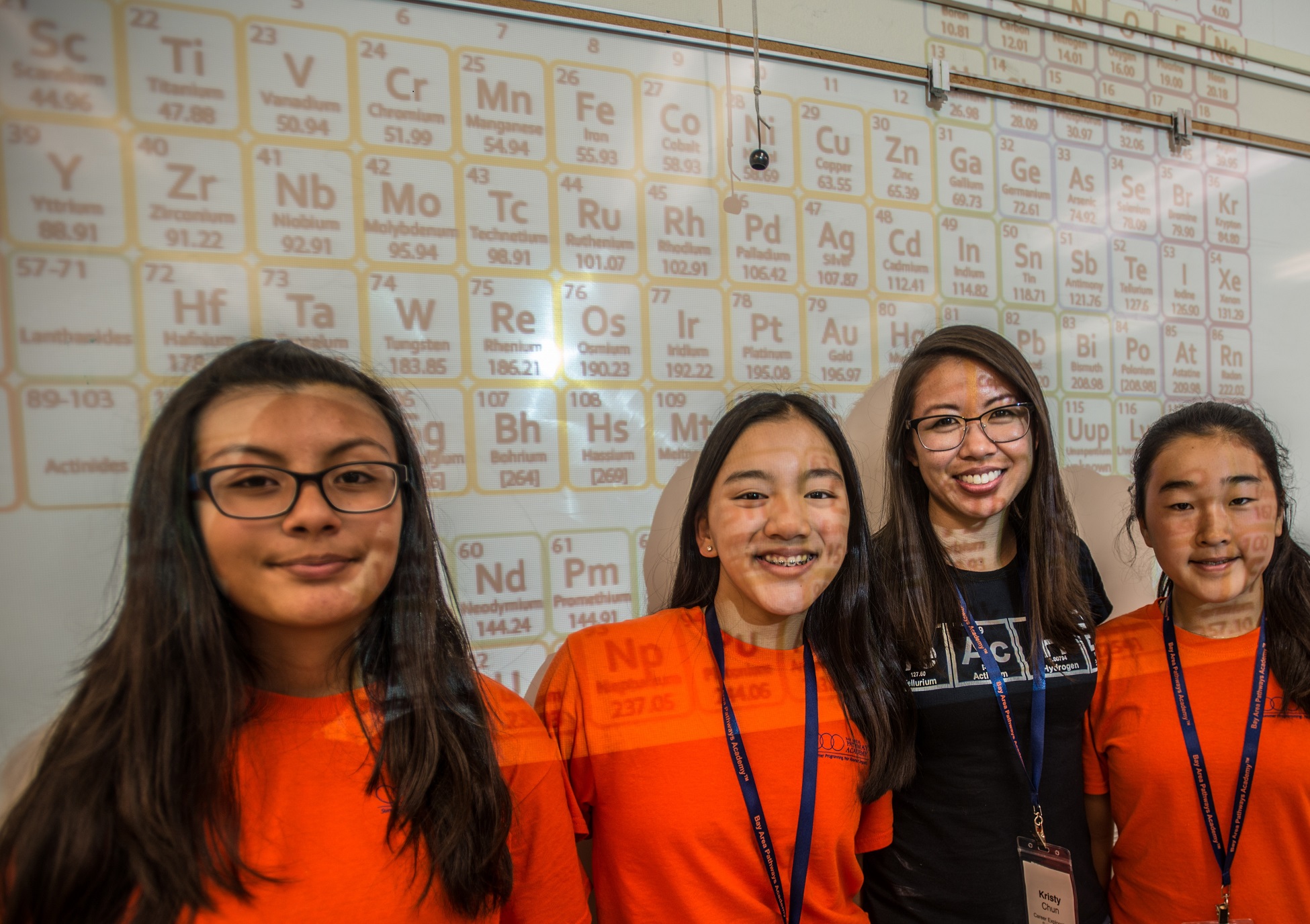 What parents say about BAPA...
"(My son) really loved his Manga class. The instructor was very supportive and made him feel like he was doing a great job."

"It was a great experience. Very organized. Appreciated friendly staff and emails sent as reminders/instructions on parking, drop off, etc."

"You have a wonderful program and we will be back next year!"

"My child really enjoyed her experience at BAPA and is looking forward to it for next year. We are recommending it to all our friends."

"It's engaging and a good value!"
Important Information Before You Register
Be sure to register using your child's name, not the parent's name. This will ensure that our lanyards are correct for every child.

Enter email addresses accurately. Important information will be emailed to the email address used for registration.

You must select classes for all periods within your selected full or half day session to complete your child's registration

.
Once a student is registered, there will be no transfer of classes allowed.
A separate registration is required for each student for each session
Sibling Discount is $50 OFF each additional child. Please call 650-574-6149 for assistance in receiving sibling discounts
Lunch is from 12:10 – 12:55 PM. Students may bring a lunch or purchase lunch from the dining hall for $6.40 (except Fridays)
Extended Care is M–F from 5:00–6:00pm for $60/two-week session per family. Students not in Extended Care must be picked up promptly after classes end. For each two-week session you will only need to purchase Extended Care for one child in your family and the rest will be covered. To ensure that we have a full list of Extended Care registrants per family, please email CommunityEd@smccd.edu after completing your registration and list the full names of all students under your family's Extended Care. This email is only required if selecting Extended Care for more than one student in a two-week session.
Scholarships are available for eligible students. Click here to learn more
BAPA reserves the right to change instructors or classes, if necessary.
See information in red above regarding drop-in orientation sessions where parents/guardians may pick up t-shirts and information packets.
BAPA will place bulk orders for summer camp t-shirts. Each child will receive a total of 2 shirts regardless of number of sessions. Bulk order sizes will range from Youth Large to Adult Large. If your child needs a size below/above this range, please email CommunityEd@smccd.edu after completing registration.
Carefully read and review the Student Conduct and Refund Policies before completing your registration. Completion of registration implies parental and student agreement with BAPA Student Conduct and Refund Policies . Be sure to discuss conduct policies with each child you register.
Please note: By registering for a Community, Continuing & Corporate Education (CCCE) BAPA Program, you agree to indemnify the San Mateo County Community College District, its officers, employees and agents, from any and all liabilities which may arise as the result of your child's (or child you are registering) participation in the above activities. You also consent to the use of your child's (or child you are registering) pictures and video for CCCE publicity.