Build your own schedule and register for any 1/2 (AM periods 1-4, PM periods 5-8) or whole day classes (periods 1-8) you want across any 2-week session!
Be sure to register quickly before classes fill up, and don't forget to take advantage of our
Early Bird Special thru April 15, 2022.

Dates and Registration Options
Session Length
Sessions 1 and 3 will run for 10 days each. Session 2 will run for 9 days.
Session Dates
Session 1 (10 days): 6/20 - 7/1
Session 2* (9 days): 7/5-7/15 (*closed 7/4)
Session 3 (10 days): 7/18-7/29
Class Times (Enrichment & Academic & Physical Class Schedules)
Each 2-week session includes 8 periods of class per day. Choose either half day (AM-periods 1-4 or PM periods 5-8 or whole days periods 1-8). There is a 10-minute break between every class to facilitate moving to the next class site, and 45 minutes between periods 4 & 5 for lunch break (for whole day students).
Period 1: 8:20 – 9:10 AM
Period 2: 9:20 – 10:20 AM
Period 3: 10:20-11:10 AM
Period 4: 11:20 AM - 12:10 PM
Break 12: 10-12:55 PM
Period 5: 1:00-1:50 PM
Period 6: 2:00-2:50 PM
Period 7: 3:00-3:50 PM
Period 8: 4:00-4:50 PM
Optional Extended Care: 5:00-6:00 PM
Virtual Offering Class Times (STEAM Computer Courses through Black Rocket)
Registration Link: https://blackrocket.com/online/csm/
Use the code Bapa10% until April 15th 2022 to get the earlybird pricing.
Each 1-week session includes 2 periods of class per day. Each of these 2.5 hour classes count as 2 classes. Choose only the classes you want! There is a 1-hour break between periods 1 & 2 for lunch.
AM Classes 10:00 AM-12:30 PM for 8-11 & 11-14 years of age
LUNCH BREAK
PM Classes – 1:30-4:00 pm for 8-11 & 11-14 years of age
BLACKROCKET Virtual Session Dates
Pre-Camp session (5 days) 6/6 & 6/13 Start days
Camp Session Dates:
Session 1 (5 days): 6/20 - 6/24
Session 2 (5 days): 6/27 - 7/1
Session 3* (4 days): 7/5 - 7/8 (*closed 7/4)
Session 4 (5 days): 7/11 - 7/15
Session 5 (5 days): 7/18 - 7/22
Session 6 (5 days): 7/25 - 7/29
Post Camp Session Dates:
Session 1 (5 days) 8/1-8/5
Session 2 (5 days 8/8-8/12
Session 3 (5 days) 8/15-8/19
Session 4 (5 days) 8/22-8/26
Important Note: Build your own "live" schedule by registering for the half day (AM or PM) or whole day (periods 1-8) classes you want across any of our three 2-week sessions!
View BAPA 2022 Schedule
View BlackRocket 2022 Schedule
Steps for Registering Your Child(ren) for BAPA
Please read these steps below to complete your registration.
Read the directions below before you register.

NEW CAMPERS: If your child doesn't have an account with us, you will need to make one by clicking on login/create account. Click on "create new profile." Once you have made your child's account (each child needs their own account) you can begin to register them. Be sure to use your child's name for each account, as the name you use will be the name we provide the instructor on their class roster.
RETURNING CAMPERS: If you already have an BAPA account for your child, log in using their username and password. Once into their account it will say "Welcome (your child's name)." Then you may begin the registration process.
ALL CAMPERS: You can now register for academic, enrichment, and fitness classes by following the directions found on the Class Descriptions page by clicking "Click for instructions on registering your child". The Early Bird pricing will populate automatically until the April 15, 2022 at midnight cutoff.
ALL CAMPERS REGISTERING FOR THE BLACKROCKET STEAM COMPUTER- 2 PERIOD COURSES: Using the provided BlackRocket link below the course description you will be directed to the BlackRocket site. Clicking on the add to cart a box with student's first and last name, date of birth and gender. Then click on add to cart. To make a new account for your child you must click on the "LOGIN" tab on the black banner at top of the page. This will allow you to make your child an account and once that is complete to add your child's schedule. To complete your purchase click on the cart. It will then show you the schedule you requested with course and student's names. Clicking the Apply button will provide you with a 10% earlybird discount until April 15, 2022 at midnight.
IMPORTANT NOTE TO ALL REGISTRANTS:
A "live" in person orientation will be provided to all registrants parents, where you will receive a parent information packet and two camp t-shirts for your child. Our staff will also be available at the orientation for direct questions.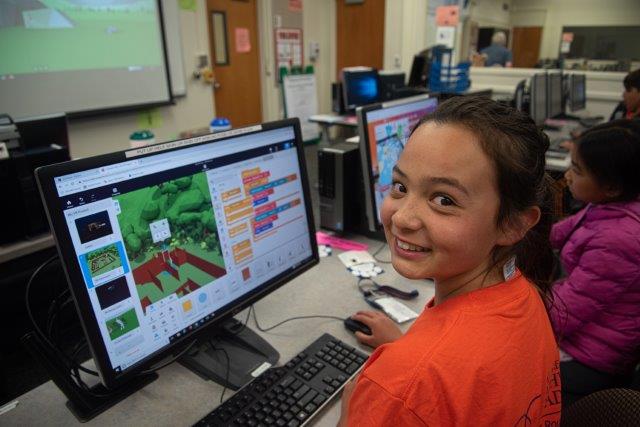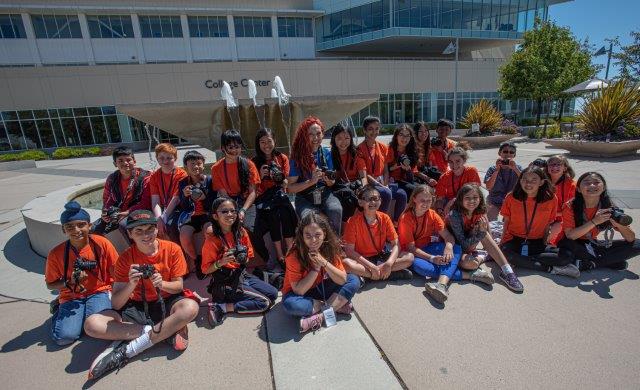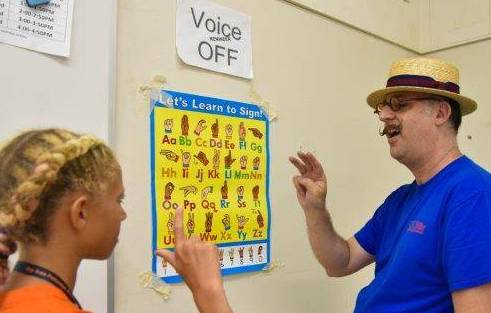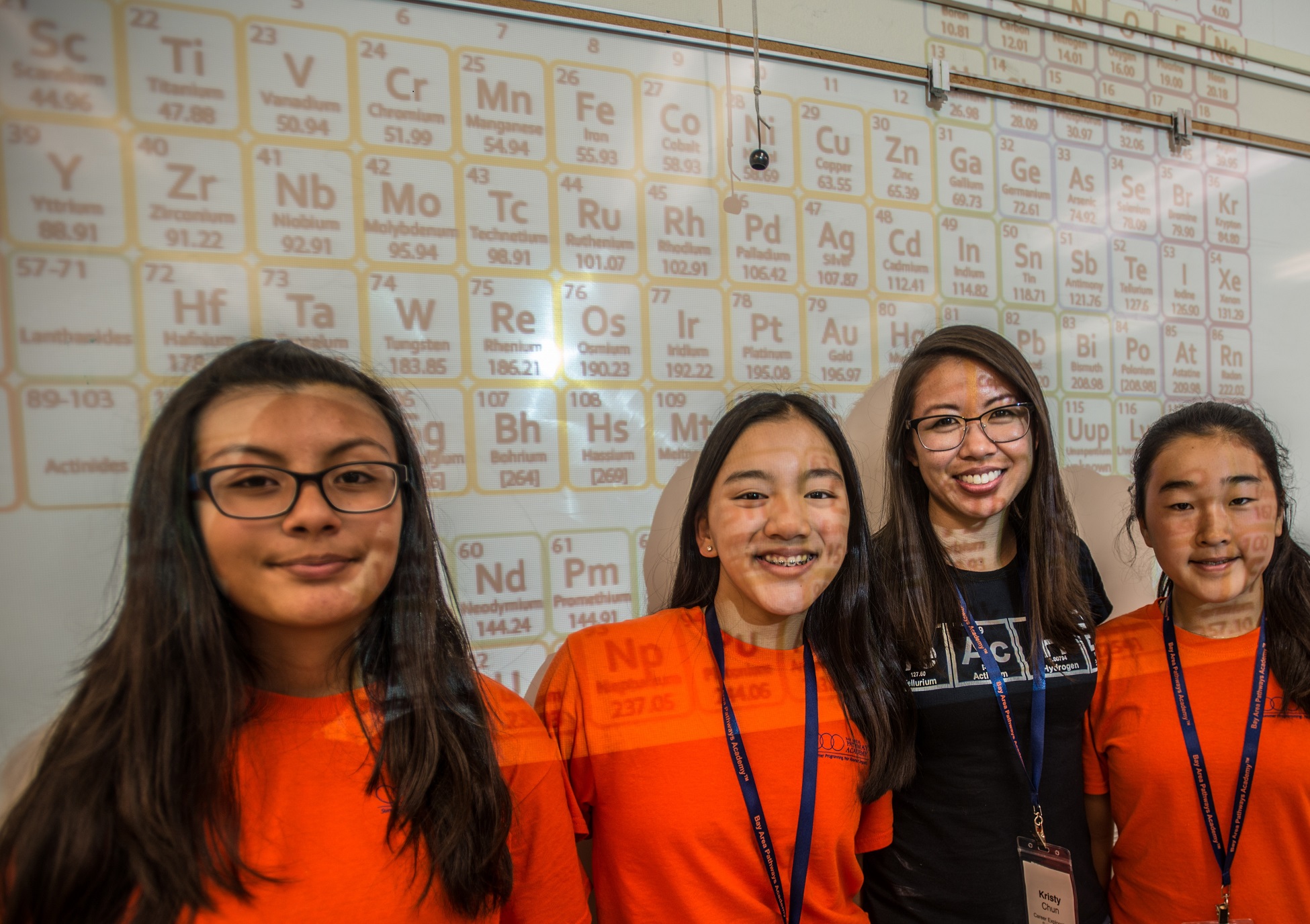 "It was a great experience. Very organized. Appreciated friendly staff and emails sent as reminders/instructions on parking, drop off, etc."

"You have a wonderful program and we will be back next year!"

"My child really enjoyed her experience at BAPA and is looking forward to it for next year. We are recommending it to all our friends."

"It's engaging and a good value!"
Important Information Before You Register
Be sure to register using your child's name, not the parent's name. This will ensure that our registrations are correct for every child. A separate registration is required for each student for each session. Enter email addresses accurately. Important information will be emailed to the email address used for registration. Once a student is registered, there will be no transfer of classes allowed.

Sibling Discount is $50 OFF each additional child (first and second child must take combined total of 6 classes). To receive the $50 discount please register both classes and then email

communityed@smccd.edu

with both children's names and our staff with refund the $50 back to the card on file and you will receive an email about the refund within

24 hours of our receipt

(If registered on weekend or a holiday allow until following Monday or workday for an email confirmation). Refunds will show on your credit card 5-10 business days after our transaction date.

Limited Scholarships are available for eligible students. Click here to learn more.
Want to help a foster child or a student from an under-resourced community experience summer camp? Click here to learn more.
Carefully read and review the Student Conduct and Refund Policies before completing your registration. Completion of registration implies parental and student agreement with BAPA Student Conduct and Refund Policies. Be sure to discuss conduct policies with each child you register.
Please note: By registering for a Community, Continuing & Corporate Education (CCCE) BAPA Program, you agree to indemnify the San Mateo County Community College District, its officers, employees and agents, from any and all liabilities which may arise as the result of your child's (or child you are registering) participation in the above activities. You also consent to the use of your child's (or child you are registering) pictures and video for CCCE publicity.